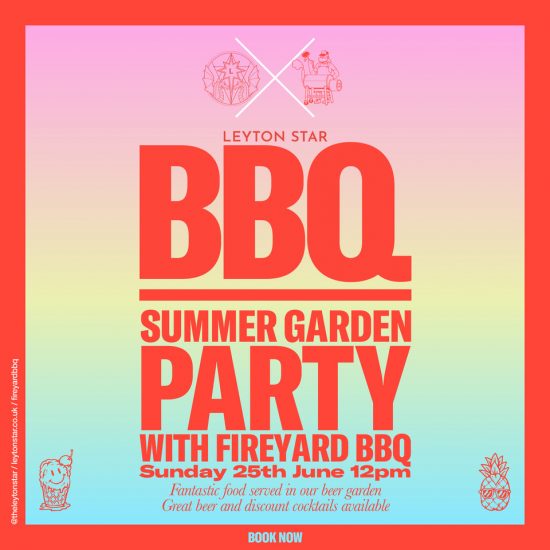 Sun 25th Jun
12:00 pm - 8:00 pm
Join us for a sizzling summer BBQ Garden Party at The Leyton Star, where we're teaming up with the renowned kitchen wizards from Fireyard BBQ to create an unforgettable culinary experience.
Immerse yourself in the vibrant atmosphere of our beautiful outdoor garden, adorned with twinkling fairy lights and lush greenery, as you indulge in a mouthwatering array of expertly grilled delights. Fireyard BBQ will showcase their culinary prowess and take your taste buds on a tantalizing journey via some amazing dishes.
Sip on refreshing cocktails, ice-cold beers, or choose from our selection of fine wines as you relax in the sunshine, surrounded by the company of friends and fellow BBQ enthusiasts.
So mark your calendars for this unmissable event on 25th June at The Leyton Star, and let Fireyard BBQ and our garden oasis transport you to BBQ heaven. Get ready to relish the flavours of summer and create cherished memories at our BBQ Garden Party that will leave you yearning for more.