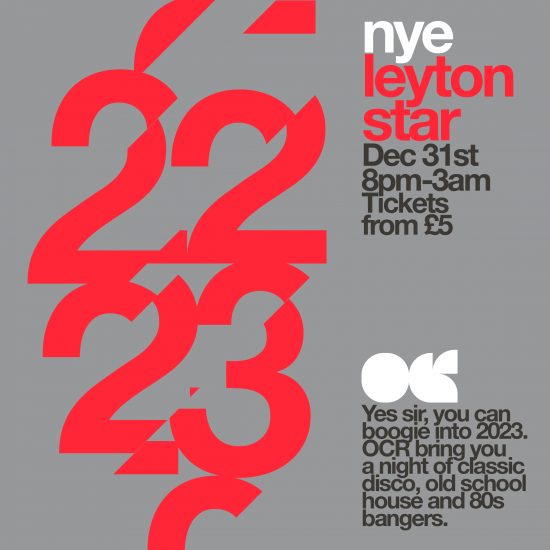 Sat 31st Dec
7:00 pm - 3:00 am
George and the team are looking forward to seeing you all to welcome in 2023 in The Leyton Star.
Stardust and Cheos on the decks, giving you the best soundtrack to your New Year celebration!
To make sure the party keeps up, we have sourced a 3am licence. On top of that, it is Saturday night and we have extra bank holidays after to recover.
We will have a limited number of tickets available on the door.
Spend New Year's Eve with us!