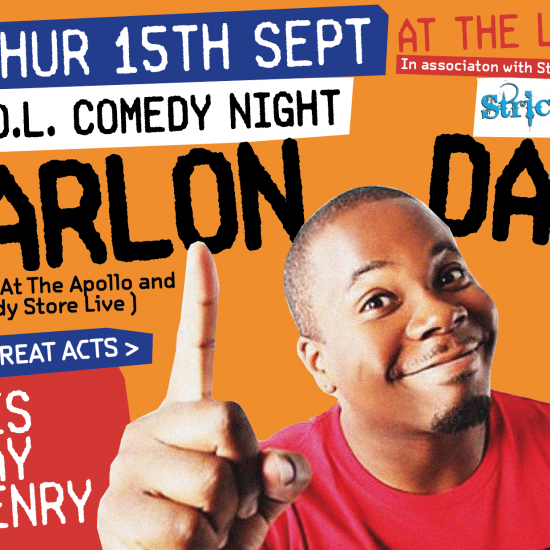 Strictly L.O.L. Stand-Up Comedy Night
Thu 15th Sep
7:00 pm - 10:00 pm
Be at The Leyton Star for the return of their comedy night from Strictly L.O.L. A night of stand-up comedy featuring a selection of the very biggest acts. Expect big laughs and LOLs. Arrival 7.00 pm. Start 8 pm.
Or headliner for the night will be Marlon Davies – As seen on Live @ The Apollo and Comedy Central's Comedy store live.
Other amazing and funny acts for the night will be:
Josh James,
Kyrah Gray
Thomas Henry
Grab your tickets now.