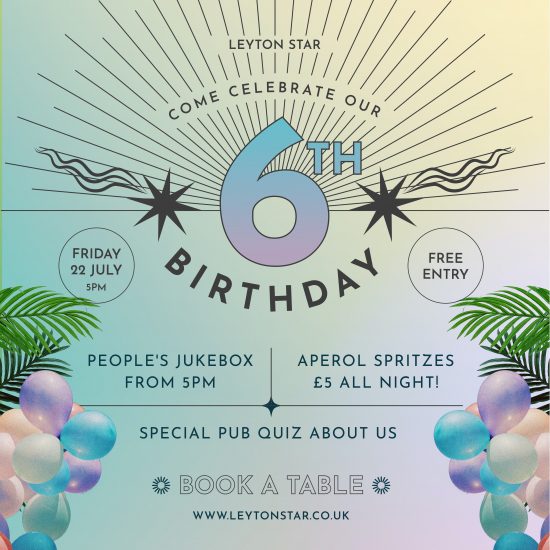 The Leyton Star 6th Birthday Party Weekend
Fri 22nd Jul
4:00 pm - 11:00 pm
Come and celebrate our 6th Birthday party with us at The Leyton Star. We are celebrating 6 good years of serving the customers of Leyton.
To celebrate, we are offering £5 Aperol spritzes all night. We'll be offering prizes for our special weekend long quiz.
Friday night we have the People's Juke Box from 5 pm where you can pick your favourite tunes to be played in the pub.
Saturday night we have a DJ to help us celebrate not only our birthday but also 10 years since the opening of the Olympic park.
Sunday we round off the weekend with a selection of amazing roasts from Root, Hoof & Claw.